Baby Car seat Sleepsuit - first baby wearable!
by Lisa
(Lawtey, Florida)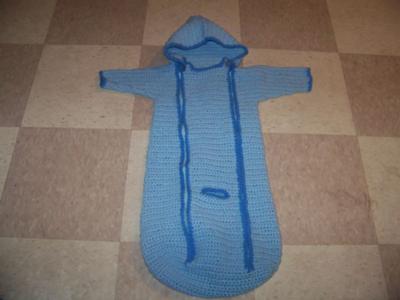 Baby Car Seat Sleepsuit
I purchased this Baby Car Seat Sleepsuit pattern from woolcrafting.com and though at first I had some difficulty following the pattern, once I read it a couple of times it was very easy.

The Mom I made this for was grateful to have something warm to bring baby home in.