Free Easy Crochet Patterns!
What more could you ask for?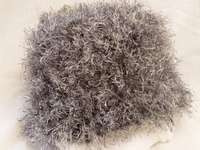 Yes - this is the place in the site you will find free easy crochet patterns. All the projects are original designs by me! I thought I'd give you a chance to check out the kind of things I like to make.
I love the quick and easy projects - the ones that give great results with not too much effort! Don't get me wrong - I
DO
love a challenge too, but I figured I'd give you some easier stuff first. Some things you can whip out to have fun with and prove that you can crochet!
Your choice of yarn for the project can make a HUGE difference in the outcome. That will certainly become very obvious to you in the hat pattern - I'll show you some pictures.
Your choice of color is important too. Many people choose the same color as in the pattern, but I urge you to think of the colors that you like or have. I'll offer color alternatives for those who can't see so well 'out of the box'.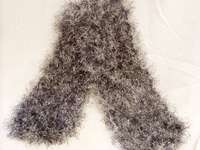 Now - I have to say that over the years I've made tons of projects, but unfortunately I haven't always written down what I did to get the end results. LEARN FROM MY MISTAKE! Always write down what you do, just in case!
Each pattern will also link to the page relevant to the stitch or stitches used in the pattern. The 'stitch' pages have clear, easy to follow instructions together with pictures of how to work the stitches step by step. You really can't go wrong!
This free easy crochet patterns page will indeed grow in time.
So - to start the list of free easy crochet patterns, here we go...
So - come back regularly and see which free easy crochet patterns I come up with next!
Get loopy learning the loop stitch to add to your projects!
Work out which pattern size is suitable for felting.
Return to Homepage from Free Easy Crochet Patterns