Free Crochet Square Patterns For You...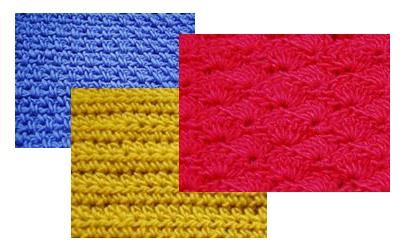 On the hunt for free crochet square patterns? Here you'll find patterns you can use for charity crocheting without worrying about copyright infringement.
You may only use these patterns for charity crochet or for personal use and must not sell, copy or otherwise distribute these pattern instructions.
From time to time I'll be adding more patterns for your charity use, so keep dropping by to see what pops up.
For now we have a few 8 inch squares suitable for crocheting for the Knit-a-square charity. Yes - they accept crochet squares too!
You can find all the information you need at their site Knit-a-square.com
But first...check out these 8" square patterns to decide which you want to make.
Happy crocheting!