Crochet Carousel Horse
by Alice
(Southgate, KY USA)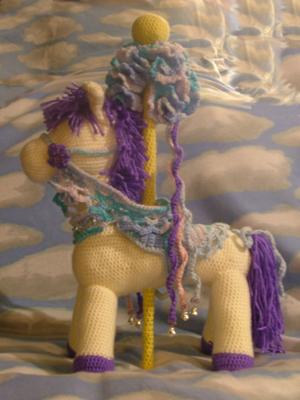 What a cute crochet carousel horse!

I have to admit I combined and changed several free patterns I'd found around the internet for this project.

The lattice edge around the saddle and the bridle helped change it from a cowboy pattern to the frilly, girly effect that I was looking for.

Thanks!